HITECH Computers ventured for a start an online business via social media early July 2020.
The company started selling PC Hardware & accessories including branded PC, laptops, and custom-built desktop. We also catered to Computer Repair Services & Upgrades.
The physical store opened its doors to clients in October 28, 2020 and despite the Pandemic we hurdled the crisis and continued to serve our clienteles up to the present.
HITECH expanded as well into ICT solutions providing the following:
– Data Centre Design & Implementation
– Network Infrastructure and Wireless Solution
– High-Speed Internet Access Solutions (HSIA)
– Internet Bonding/Aggregation or Load Balancing
– Software-Define Wide Area Network
– CCTV Security System
– Network Firewall Security
– End Point Protection
– Network Servers (Physical/Virtual)
– Software & Application Licensing
– Property Management System (PMS)
– Point of Sales System (POS)
– Financial Management / Asset Management
– Procurement Management
– Sales & Distribution
– HRMS / Payroll
– ERP System
– Hyper Converged Infrastructure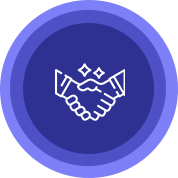 Commitment
in always being there for our clients when they need us.
Excellence
by providing the maximum economical and efficient solutions, towards mission critical design, for our client's current & future information and business processes.
Quality
assures our client solutions are done right the first time, on time.
To be the leader in IT services by enabling businesses to achieve their maximum potential and long-term success using our innovative and comprehensive IT solutions.
The owner has over 15 years of experience in Hotel Industry as IT Manager. They are mostly a five star hotel category locally and abroad. With the hotel background imparting knowledge, recommendations, and suggestions on any IT solutions that your hotel needs is at his best.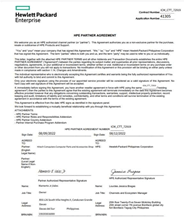 Tell us your business needs, and we'll find the perfect product