HITECH Computers ventured for a start an online business via social media early July 2020.
The company started selling PC Hardware & accessories including branded PC, laptops, and custom-built desktop. We also catered to Computer Repair Services & Upgrades.
The physical store opened its doors to clients in October 28, 2020 and despite the Pandemic we hurdled the crisis and continued to serve our clienteles up to the present.
HITECH expanded as well into ICT solutions providing the following:
– Data Centre Design & Implementation
– Network Infrastructure and Wireless Solution
– High-Speed Internet Access Solutions (HSIA)
– Internet Bonding/Aggregation or Load Balancing
– Software-Define Wide Area Network
– CCTV Security System
– Network Firewall Security
– End Point Protection
– Network Servers (Physical/Virtual)
– Software & Application Licensing
– Property Management System (PMS)
– Point of Sales System (POS)
– Financial Management / Asset Management
– Procurement Management
– Sales & Distribution
– HRMS / Payroll
– ERP System
– Hyper Converged Infrastructure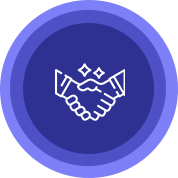 Commitment
in always being there for our clients when they need us.
Excellence
by providing the maximum economical and efficient solutions, towards mission critical design, for our client's current & future information and business processes.
Quality
assures our client solutions are done right the first time, on time.
To be the leader in IT services by enabling businesses to achieve their maximum potential and long-term success using our innovative and comprehensive IT solutions.
The owner has over 15 years of experience in Hotel Industry as IT Manager. They are mostly a five star hotel category locally and abroad. With the hotel background imparting knowledge, recommendations, and suggestions on any IT solutions that your hotel needs is at his best.
Aruba's wireless technology deployed by Traders Hotel AUH
Traders Hotel, Qaryat Al Beri, Abu Dhabi part of the Shangri-la Group, has deployed powerful new 802.11ac Wave 2 Wi-Fi technology from Aruba, a Hewlett Packard Enterprise company, in order to establish a high-density, Gigabit hotel-wide wireless network. The implementation has resulted in 40% increase in Wi-Fi coverage across entire hotel premises, a significant reduction in help desk calls pertaining to Wi-Fi connectivity issues and supports the introduction of new guest e-services including tablet check-in, iPad menus and payment gateway.
Jun Vales, IT Manager, Shangri-La Hotel & Traders Hotel, Qaryat Al Beri, Abu Dhabi
At the time of vendor selection, Aruba was a clear favourite.
Jun Vales, IT Manager, Shangri-La Hotel and Traders Hotel, Qaryat Al Beri, Abu Dhabi comments, "We already had a fantastic experience with Aruba, having deployed their solutions at the Shangri-La Hotel in HhDubai, and were aware of the numerous high-profile hospitality and retail chains in their customer base. Best of all, despite the strengths of their brand and technology, their team made every effort to provide us with the support we required. What truly set Aruba apart was that it is part of the Hewlett Packard Enterprise (HPE) brand – a global powerhouse. Selecting Aruba would simplify our IT roadmap since we already had HPE core switches."
Traders Hotel's IT team decided to utilize Aruba's latest Wave 2 APs in its 302 guest rooms and also installed a number of APs in the corridors, guest public areas and outdoor sections of the hotel, ensuring 100% Wi-Fi coverage of the guest areas – representing an impressive 40% improvement.
"We are the first hotel in the UAE to utilize this cutting-edge solution and believe the investment will ensure that we have no need to upgrade for at least the next three years," said Vales.
With the new Wi-Fi infrastructure in place, guests now enjoy seamless roaming due to Aruba's ClientMatch technology and dedicated speeds of up to 16Mbps per device across the entire property.
Upgrading to Wave 2 802.11ac technology allows the Wi-Fi system to support the latest smartphone, tablet and laptop devices. "Guests often faced challenges when trying to connect newer devices to our old Wi-Fi which was a pain point. But with Aruba, this issue has been entirely mitigated," stated Vales.
Ease of connectivity and the significant improvements in coverage and performance have resulted in a noteworthy drop in helpdesk calls pertaining to issues with internet connectivity.
Aruba's wireless infrastructure serves as a platform that has enabled the Traders Hotel's to implement many cutting-edge services. Among these are paperless guest services which streamline the check-in and check-out process and iPad based menus in the restaurants. The Hotel has replaced its GPRS-based payment terminals with secure Wi-Fi Point of Sales (POS) systems, and now provides staff with a 'walkie talkie' app for convenient and cost-free communications within the Hotel premises.
"We are very happy with Aruba's technology as well as with the service and support we received. We treat Aruba like an extension of our family and know that they will always step up and deliver whenever required. With Aruba, we have the performance, coverage, scalability, and security needed to exceed guests' expectations and introduce innovative solutions and services. In an industry that is defined by its ability to deliver truly memorable experiences, this is an essential competitive differentiator. We are now keen to expand the relationship by implementing Aruba solutions in two more sister properties and exploring new technologies like Aruba beacons that will provide a competitive advantage in future," concluded Vales.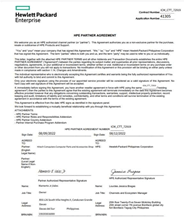 Tell us your business needs, and we'll find the perfect product